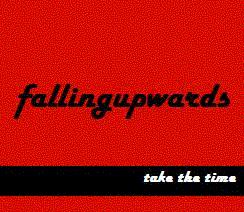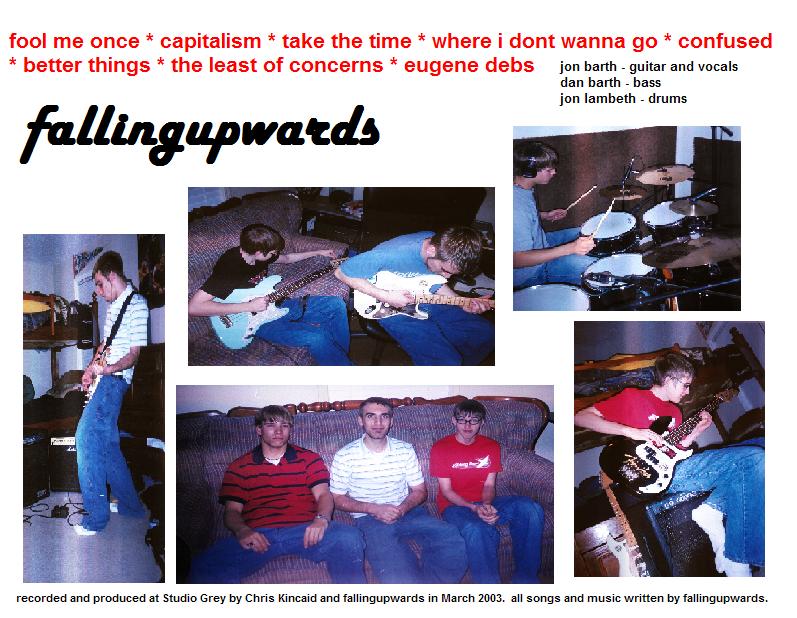 track listing
1. fool me once
2. capitalism
3. take the time
4. where i dont wanna go
5. confused
6. better things
7. the least of concerns
8. eugene debs
take the time costs $4.00 (this covers the cost of manufacturing the cd and recording/producing it). if you need to receive your cd by mail, add $3.00 to the total to cover shipping. please send cash or check for $7.00 to the following address:
fallingupwards
12315 Homestead Place
Charlotte, NC 28277
thanks for buying the cd!!